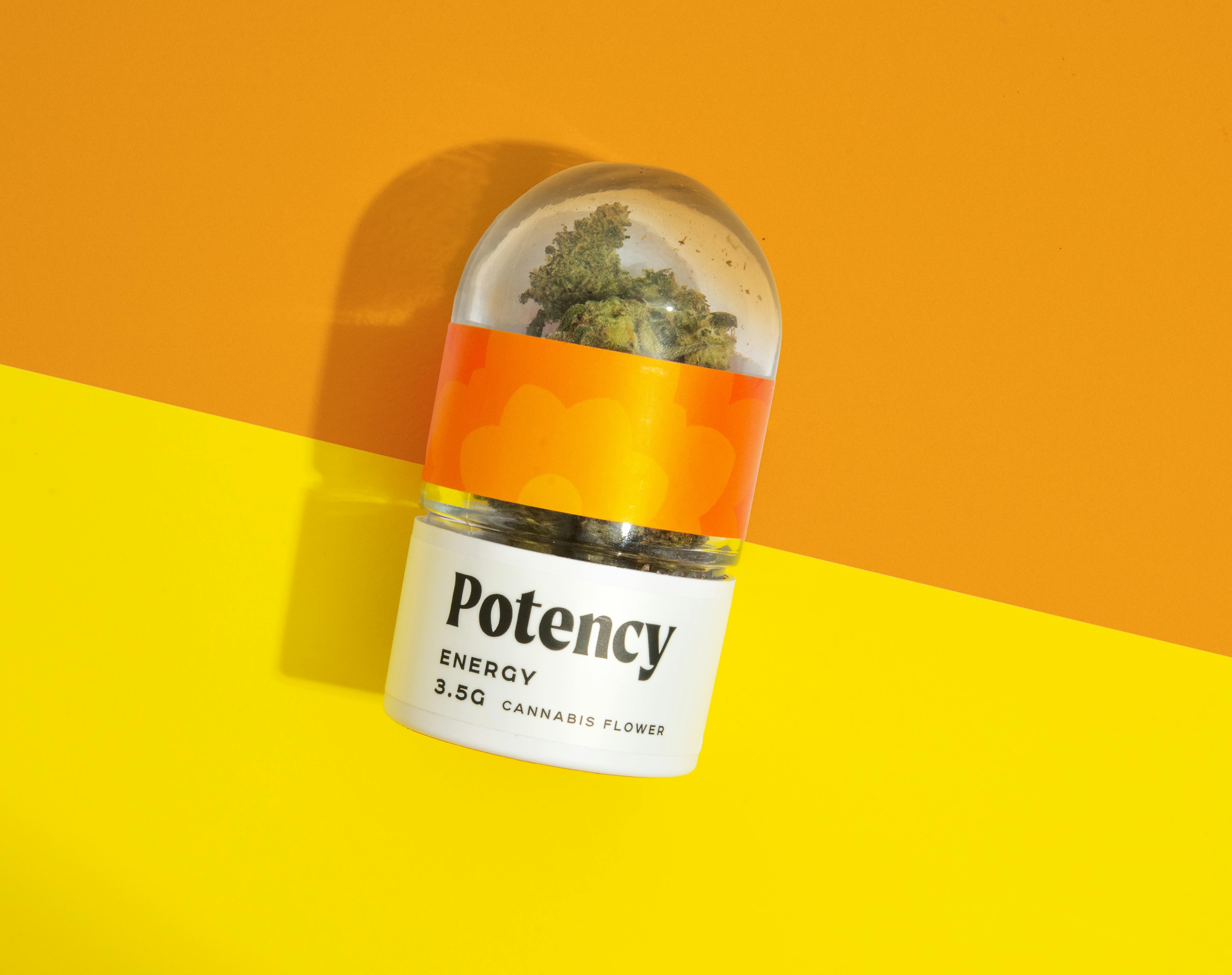 Brand: Potency
Peach Milano (S)
Category:Sativa Dominant Hybrid Lineage:Cookies n cream x Tangie x Peach Ringz Breeder:Garden State Genetics Flavor/Aroma: An explosion of ripe tangerine citrus bite with undertones of sweet peaches. A limonene dominant flavor that gives ode to the great citrus cultivars but find its own uniqueness with the addition of myrcene (found in peaches) and Humulene (peppery and earthy). There is a sweet and cookie-like creaminess that gives the smoke an excellent full-bodied texture that fades to fuel on the exhale. A truly remarkable flavor profile. Effects: This cultivar gives a bright euphoric buzz that is uplifting but not racy like some tangie crosses. The effects range from a cerebral boost and focus while it also quiets the mind. An intense focus may be felt that encourages any productive behaviors you may have, it is the perfect gatekeeper to starting the day on a good note, relaxed and ready to conquer whatever obstacles the day brings. Locally grown by Mass Yield Cultivation in Pittsfield, MA!
Effects
Energetic
Happy
Creative
Focused
Inspired
View Product Testing Data
THCA (Δ9-tetrahydrocannabinolic acid)
33.79%
THCA (Δ9-tetrahydrocannabinolic acid)-33.79%
THCA is a cannabis compound with a laundry list of potential mental and physical health benefits. THCA is the non-psychoactive precursor to THC, the most famous cannabinoid of all. While THC is responsible for the psychoactive "high" that so many of us enjoy, THCA has shown great promise as an anti-inflammatory, neuroprotectant and anti-emetic for appetite loss and treatment of nausea. THCA is found in its highest levels in living or freshly harvested cannabis samples. For this reason some users choose to juice fresh cannabis leaves and flowers to get as much THCA as possible.